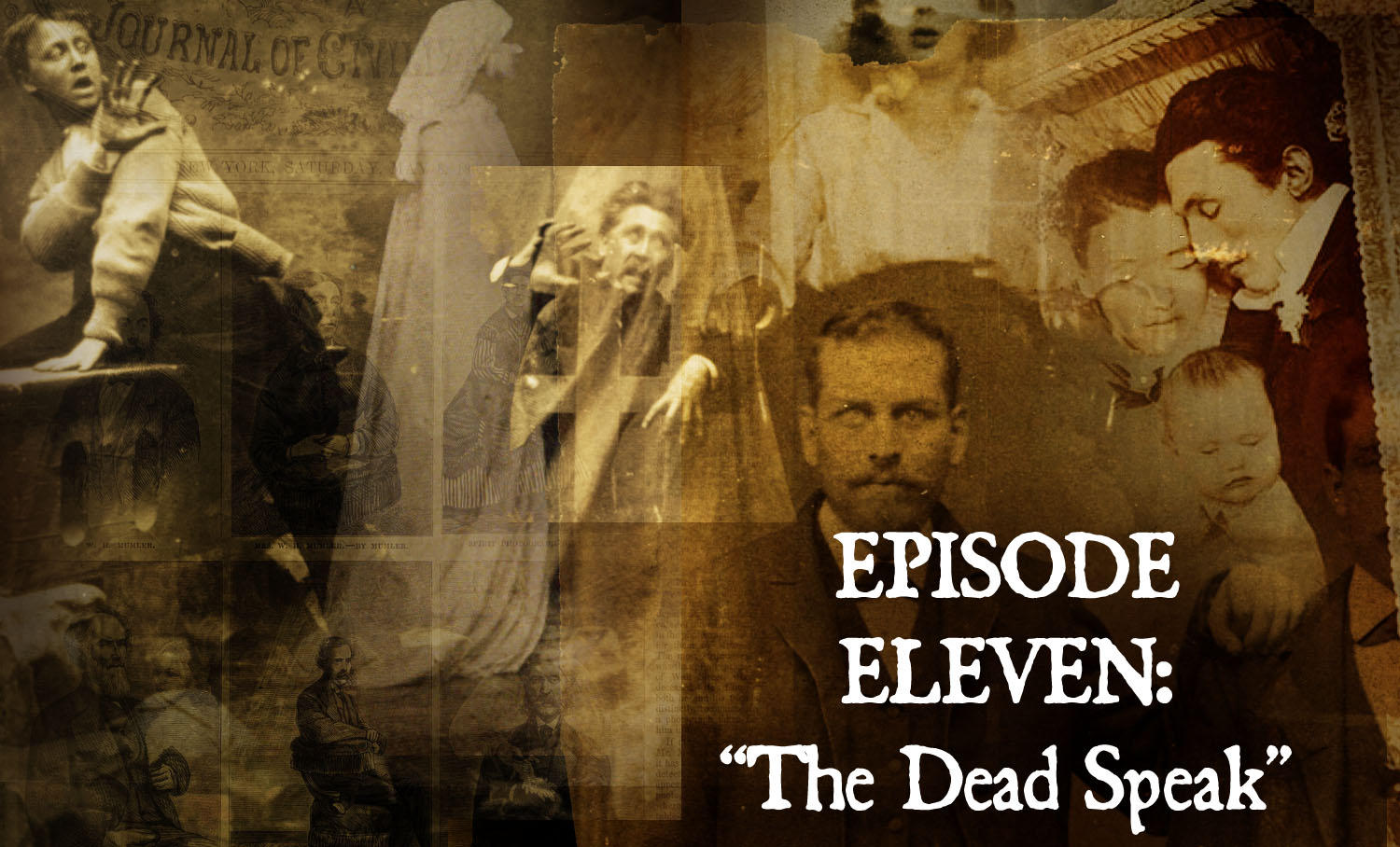 Episode 11: The Dead Speak
Podcast: Play in new window | Download (Duration: 38:41 — 70.8MB)
Subscribe: Apple Podcasts | Google Podcasts | Spotify | Android | Stitcher | Podchaser | Email | RSS | More
The 19th-century Spiritualist movement was rife with fraud and misplaced hopes, but what made people so eager to believe in the possibility of talking to the dead?  This episode looks at some early mediumistic pioneers, attractions beyond the metaphysical that drew sitters to take part in seances, and the growing pressure within the movement to produce ever more vivid phenomena passing for proof of supernatural contact.  This episode also kicks off our Fall-Winter season and a (3-episode!) October dedicated to the theme of "talking to the dead."
As communication with the dead is necessarily a two-way process, we begin with a story illustrating, not why we may wish to speak to the departed, but why the departed may wish to speak to us.  A typical folkloric reason for a spirit's return is the desire for resolution regarding the circumstances of death and proper burial.  Our first story illustrates this with the story of William Corder's murder of Maria Marten in 1827 —  what came to be known as "The Red Barn Murder" — in which a ghost appears in dreams of Maria's stepmother in an effort to identify the perpetrator and the body's whereabouts.  I include a 1932 recording of a popular Victorian melodrama enacting the story and a description of the widespread fascination which this case held and some particularly morbid consequences.  I also include a snippet from a popular period ballad recounting the tale.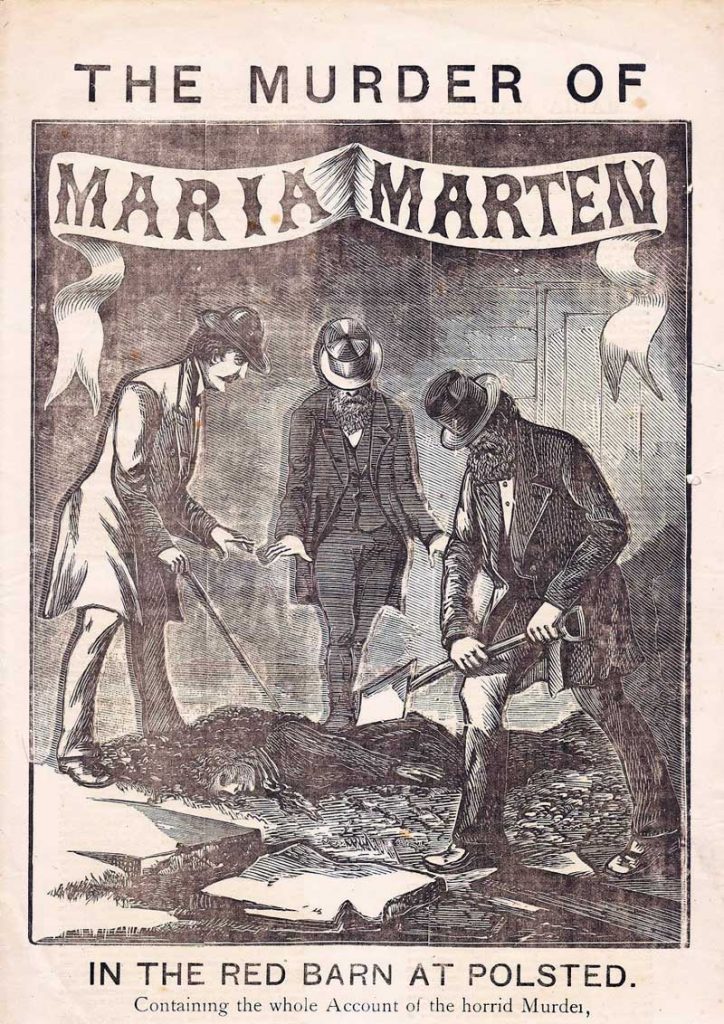 Vincent Price's 1979 series of radio shorts, "Hall of Horrors," gives us a audio introduction to the de facto founders of the Spiritualist movement, the Fox Sisters, Margaret, Kate, and Leah, of Hydesville, New York.  Like the unfortunate Maria Marten, a murdered peddler and his attempt to communicate in 1848 with the siblings through a knocking code is the purported initiator of this historical movement.  Even as the sisters are developing a following in the 1850s, other small groups of friend and relatives are gathering in "home circles" to emulate the Fox's supernatural communications, and other "public mediums" are gathering their own followers and offering performing on an evolving circuit of Spiritualist hotspots. We return to the Foxes in Episode 12 next week for the unexpected end to their tale.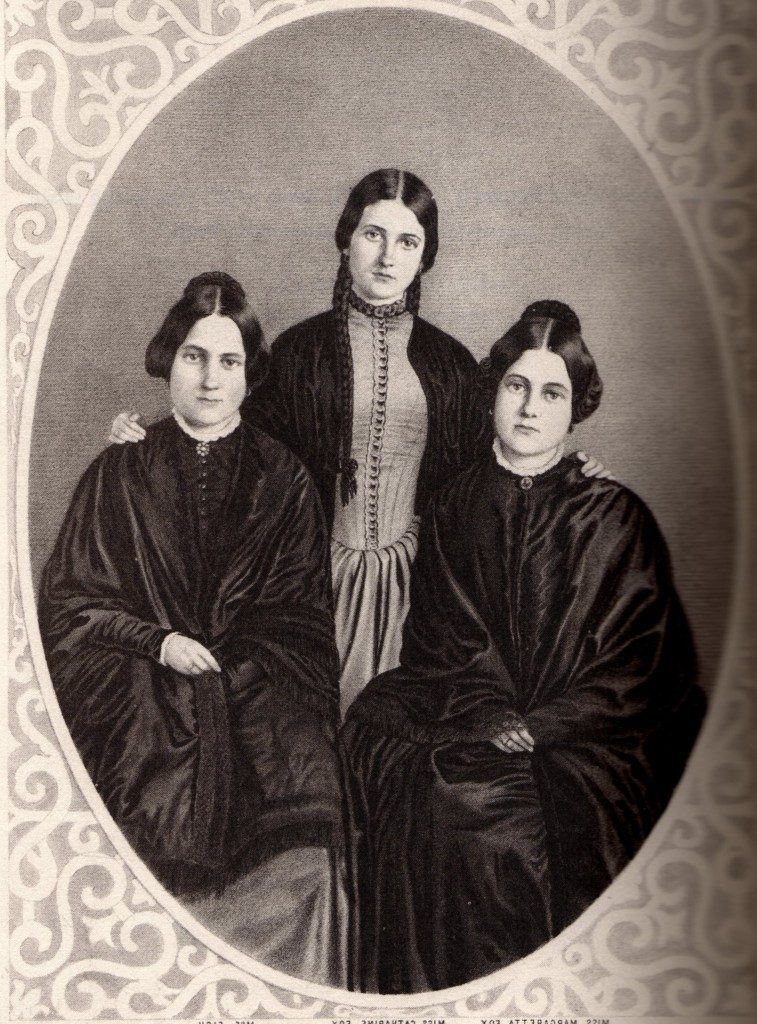 One of these "public mediums" was Jonathan Koons of Mt. Nebo, Ohio, who in the early 1850s, claimed to have been directed by the spirits to build his "Spirit Room," a log cabin, in which bizarre musical seances were held around a mysterious "spirit machine" handmade by Koons. We hear some strange firsthand accounts of the goings-on from newspaper accounts of the period.
As things progressed, greater proof of the spirits' presence was demanded, and mediums complied with all sorts of gimmicks including physical tokens supposedly manifested from the spirit world ("apports"), spirit photography, and even impressions of ghostly body parts made in plates of warm paraffin left out during seances.  We hear a couple cases of apports and spirit prints going terribly, terribly wrong.
We visit William and Horatio Eddy of Chittenden, Vermont, whose showman-like seances upped the ante with a cast of dozens of costumed spirits including costumed Native Americans, elderly Yankees, Russians, Asians, Africans, and pirates.  A bizarre incident with a rat (or is it a flying squirrel?) and a dancing spirit is recounted.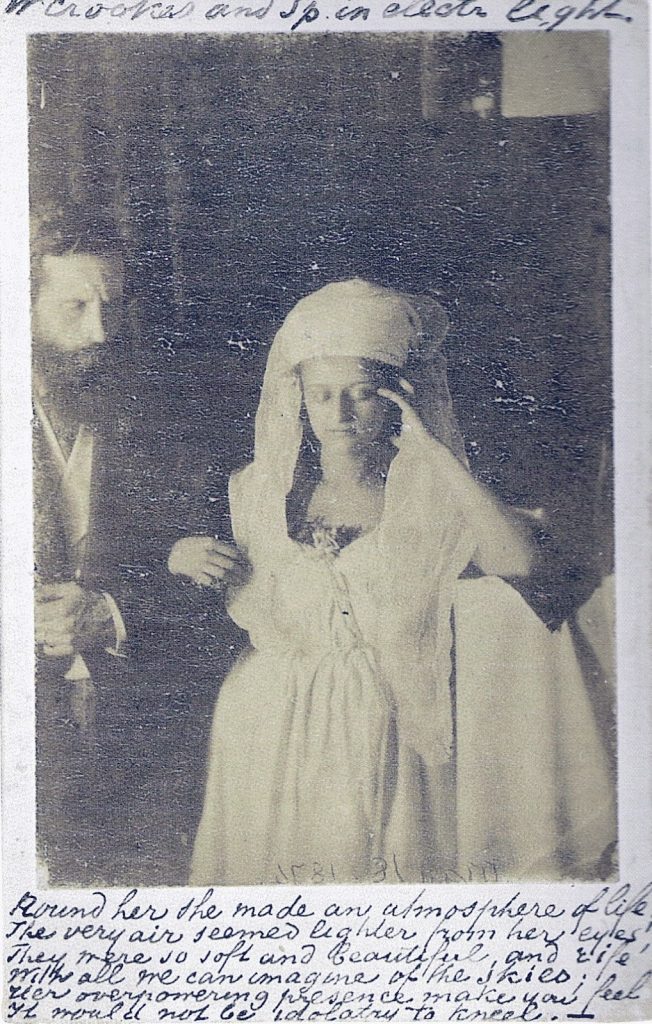 Next, we hear the more well-known case the teenage medium Florence Cook investigated by Sir William Crookes, known for his pioneering work with vacuum tubes and radiography.  Crookes' fanatical investigation of of Cook's spirit guide "Katie King" did not meet with the same success as his mainstream work.  Listen for the rather embarrassing conclusions drawn by his colleagues in the scientific community.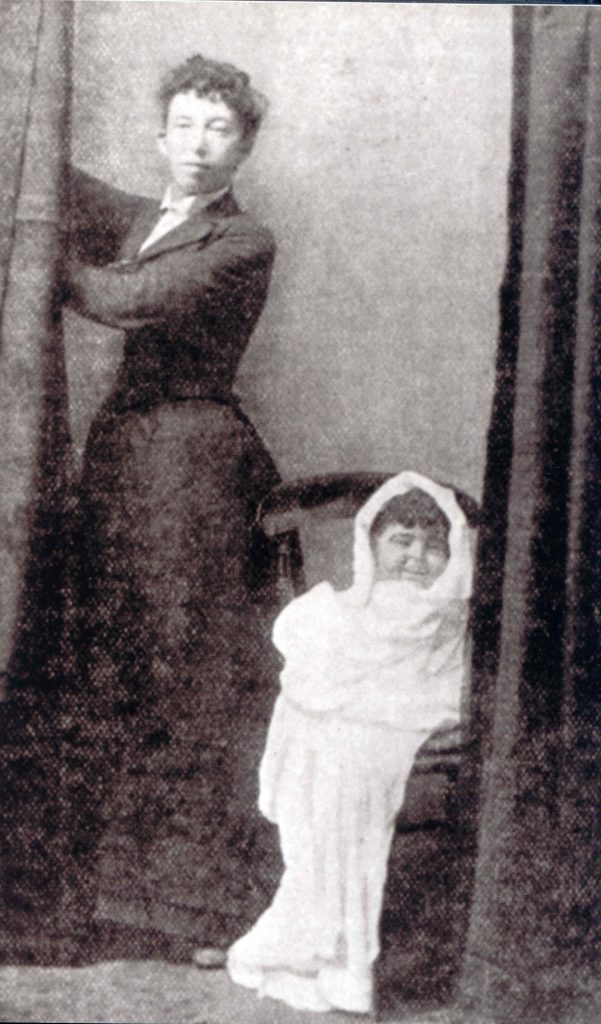 The show concludes with some tricks of the trade, a look at the a super-secret catalog used by fraudulent mediums and an exploration of ectoplasm, how it might be simluted, what exactly it feels and looks like, and what it should be capable of doing.