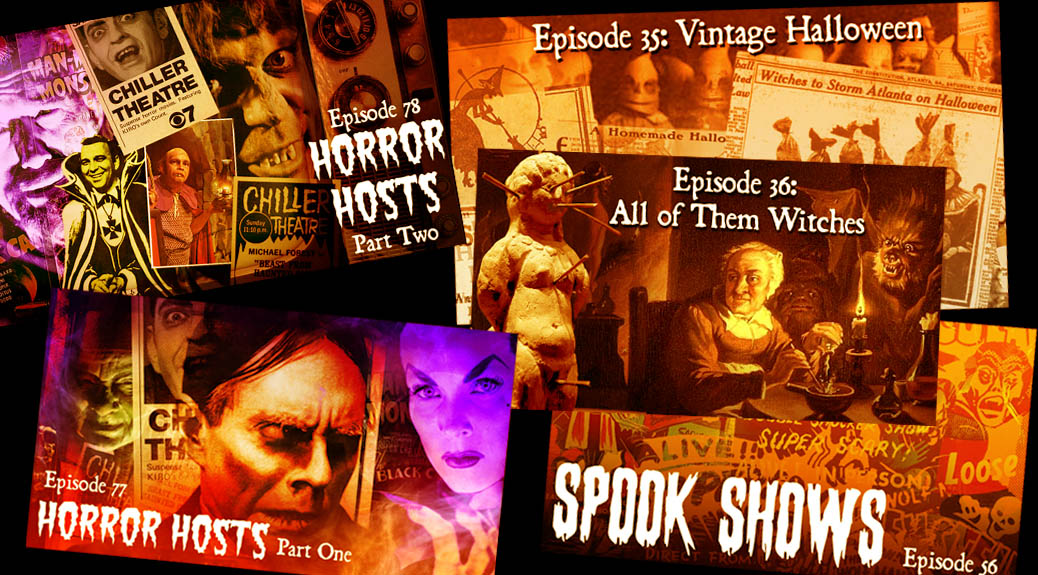 Happy Halloween!
Happy Halloween!
While pretty much any of the 65+ hours of Bone and Sickle programming could be appropriate for listening on this day, I thought I'd re-share  past Halloween-specific episodes today should you'd like to stroll down Memory Lane.
2022 WHO PUT THE HELL IN HELLOWEEN?
And the "cursed" show…
Two other early October shows done with Halloween themes in mind are 2018's THE DEAD SPEAK, part one of a look at Spiritualism, followed that month by SEANCES AND SCANDALS.
(The pumpkin header image, as you probably know, is from my book THIRTY-ONE ROTTEN PUMPKINS.)